Stainless Steel Exhaust Heat Shield Heat Guard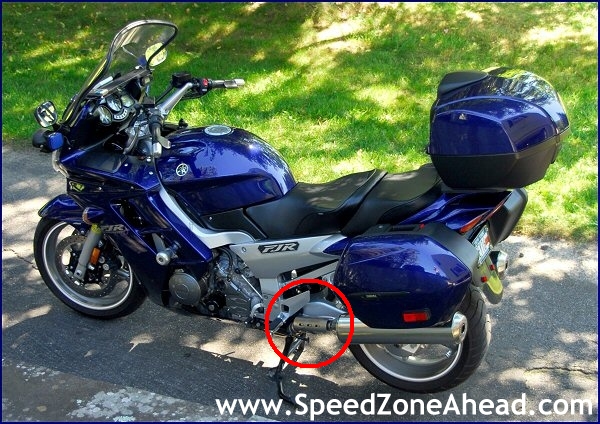 This is an all stainless steel construction, precision laser cut and vented, high quality exhaust shield. The questions) answered here are: ...Are you melting the heels of your riding boots/shoes on the exhaust pipes behind the foot pegs on your FJR1300 Super Sport Touring Road Mile Eating Machine? Do you have to get out the polish when you clean your FJR1300 and rub for 20~30 minutes to get the burnt, brown/black crusty stuff from the heel of your boots/sneakers off the stainless connecting exhaust pipes? Is it on just one side?, or both sides?

Well, ...Up for auction is a pair of 7" heavy duty stainless steel heat shields with an installation system (also all stainless by the way) which installs just over the section of your exhaust outlet pipes which your heel melts onto while riding and eating those miles of road up like candy! Once installed these look like they came with the bike from Yamaha! Every time I go riding I am asked where to get these, and not only by FJR riders, but any bike where hot exhaust pipes are a problem. these exhaust shield can fit larger and smaller pipes than just the FJR's pipes, ...I would say +/- up to a half inch and it would work, but these are plug and play for the FJR! Everyone loves the vented functionality and look, which is also the secret to the unique hidden mounting system I designed.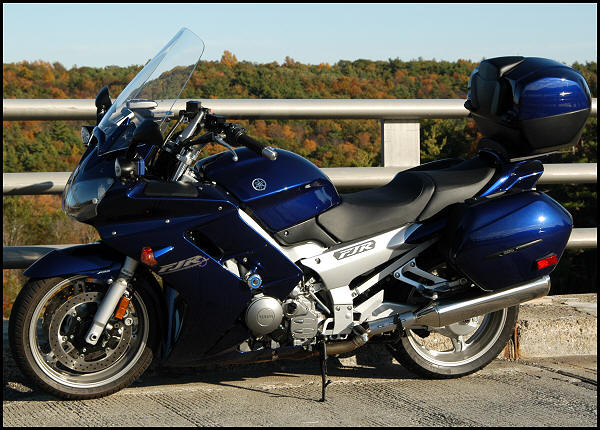 They are perfectly curved for a complimentary fit immediately out of the box for the FJR1300, and specifically designed for this application. You can see them installed above and below; they fit exactly, and don't interfere with the center stand or the side stand, very easy to install, takes all of ten minutes and you will never melt another shoe or sneaker on your pipes again! I know this fits all years so far produced by Yamaha.
Below is a close up of the left side: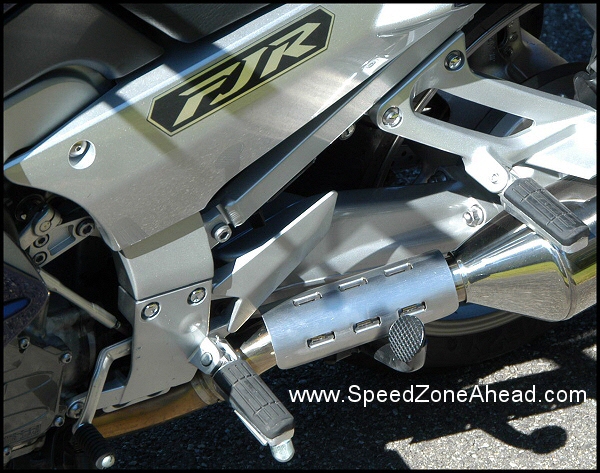 You will receive two of these, one for each side! These are custom made new!
All required mounting hardware is always included with items from SpdZn!

Our eBay feedback can bee seen here
Thousands of kits sold around the world, and everyone agrees: this is the kit to get!
Thank you for visiting! - Tell your friends about www.SpdZn.com!
Disclosure Statement:
*SpdZn will not be held Not responsible for any effects and/or results whatsoever which may be undesirable from the installation of any kits, or customization accessories sold by SpdZn. User discretion is advised and SpdZn will not be liable for your misuse or any other nonsense. Sold as is. Non returnable. Non cancellable. Use at your own risk, don't be stupid and don't play in traffic. All item sold & advertised by SpdZn are designed to the best of our ability and are real-world tested. Don't drink and drive, live to ride, ride to live. Stop reading this and go riding already - Your friends @ SpdZn.com